General
Custody-transfer metering, usually 1 x or 2 x 100% capacity metering lines, is carried out by using gas flow meters. The measured gas flow will be corrected to standard temperature and pressure conditions by a flow computer.
Various flow measuring systems are used for gas measurement. The main types of gas measurements requested in international specifications are:
turbine metering
ultrasonic meter
mass flow meter (coriolis)
orifice meter
The main difference of the measuring systems are the measuring ranges and accuracies.
Electronic Gas Volume Corrector / Flow Computer
Microprocessor controlled calculation of standard volume of gas flow with pressure and temperature compensation according to AGA No 3/NX-8. Selectable indications of volume, flow, pressure and temperature.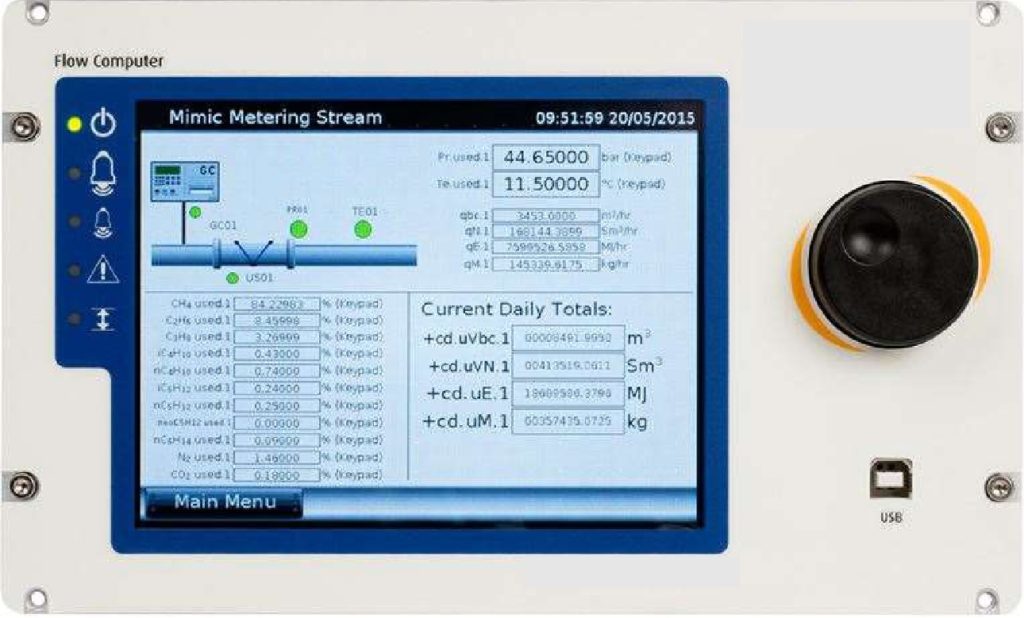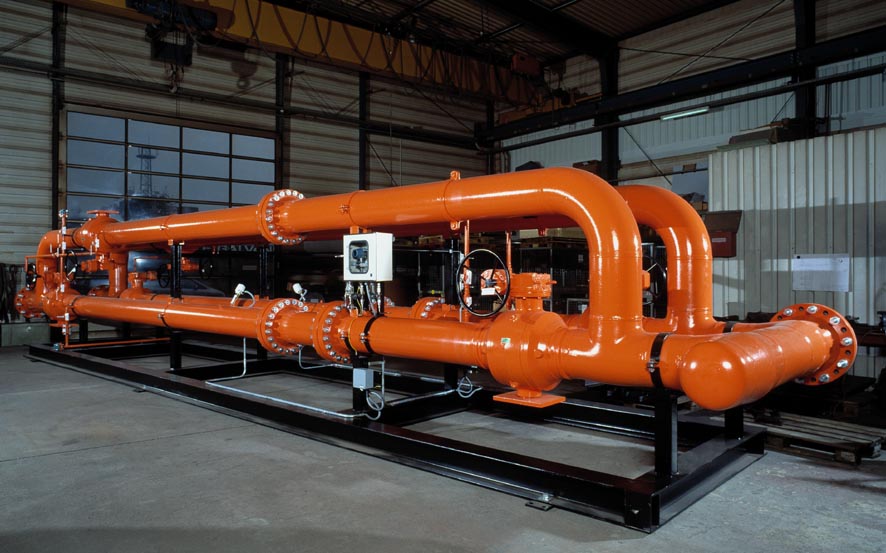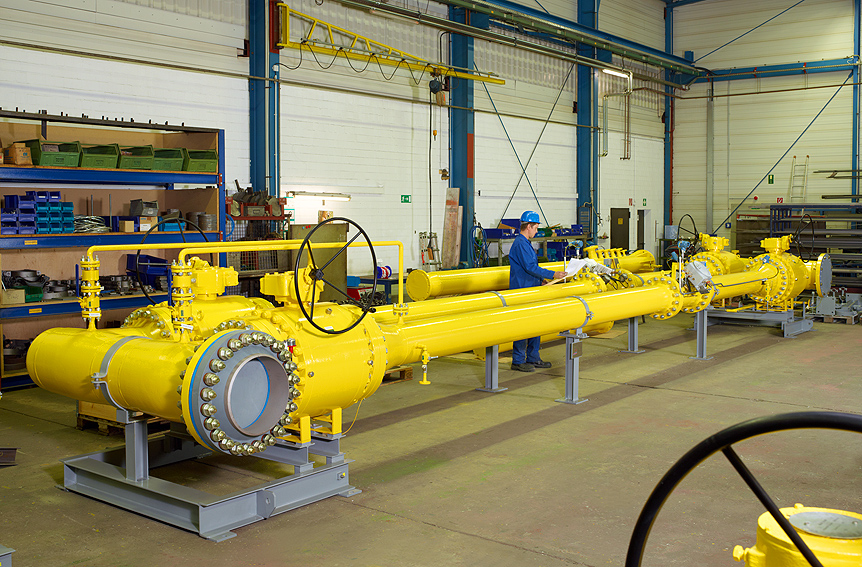 hh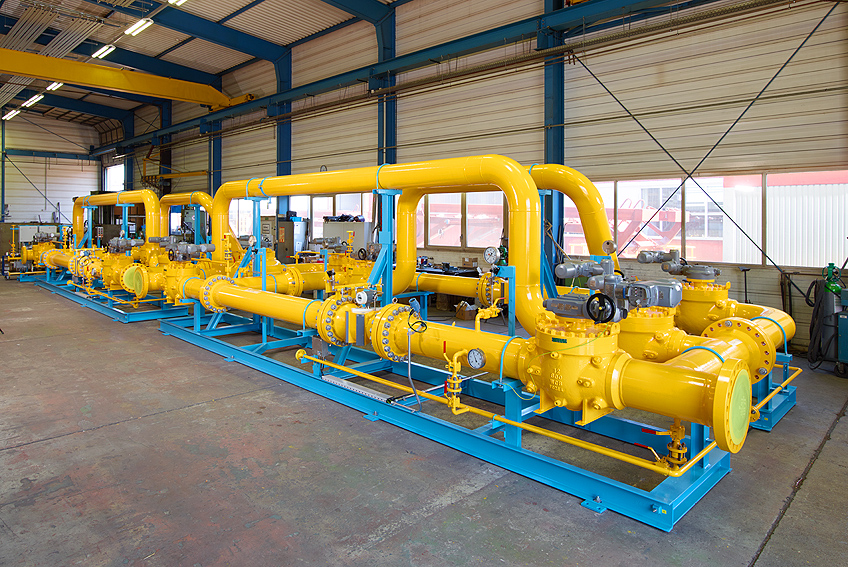 Sizes and pressure rating
ANSI 150 / ANSI 300 / ANSI 600 ANSI 900
Main design criteria
System arrangement:
1 x 100%, 2 x 100%, 2 x 100% with Z-loop, with bypass, etc.
Spool piece included
Flow straightener included
Redundant design
Flow computer design
Code of flow calculation
High pressure calibration test with natural gas
High pressure calibration test, certified by authorized calibration facility.
All design criteria, sizes or pressure ratings can be offered on request